Autobahn Collision is a Mercedes-Benz certified collision center and the only collision center recommended by Autobahn Motors.
Each technician undergoes more than 120 Hours of Mercedes-Benz vehicle-specific training. Meanwhile, continuing education keeps technicians current on newly launched models and the latest advances in automotive repair technology.
We repair damages caused by a collision, wheel damage, and structural / frame damage. And, our labor and paintwork repairs are backed by a lifetime guarantee. 
Autobahn Collision has an onsite representative to serve your needs. Drop-off your vehicle or stop by for an estimate.  
Contact:
Autobahn Collision 
Corporate@AWCollision.com
You have the right to select the auto body repair shop of your choice to repair auto body damage covered by the insurance company. An insurance company cannot require the repairs to be done at a specific auto body repair shop. It is illegal for an insurance company to advise you to choose a body shop from their provided list. It is within your rights to file a complaint to the department of insurance.
Autobahn Collision will provide you a lifetime warranty on repairs performed.
WHY AUTOBAHN COLLISION?
Mercedes-Benz Factory Trained Technicians 
We use state-of-the-art equipment authorized by all manufacturers. 
We Handle the Entire Claim Process
Autobahn Collision works with all insurance companies. We will process the claim for you and handle all insurance-required inspections. 
We Work for You - Not the Insurance Company
After a collision, insurance companies often refer their clients to an insurance-affiliated collision center that serves the insurance company's best interest, not yours. These centers aim to keep the cost per claim at a minimal cost. 
While Autobahn Collision works with all insurance companies, we are here to serve your family's best interest. We complete all repairs to Mercedes-Benz factory procedure guidelines, offering customers to bring their vehicle back after 30 days for a free complimentary repair inspection and carwash. 
We Use All Original Equipment Manufacturer Mercedes-Benz Parts 
We complete all repairs to factory procedure guidelines, using tools and procedures designed from vehicle blueprints for complete accuracy.
Stop by or give us a call today!
Autobahn Collision
Phone: (650) 591-6800
500 Harbor Blvd.Belmont, CA 94002
Service Hours:
Monday-Friday: 8:00AM - 6:00PM
Saturday: 9:00AM - 2:00PM
Sunday CLOSED
Make an Inquiry
* Indicates a required field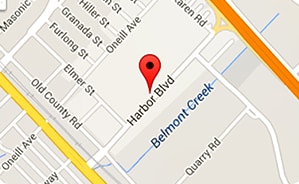 *Autobahn Collision is independently owned and operated and is not affiliated with Autobahn Motors or Sonic Automotive.