Stop by the Autobahn Motors Service Center for Wheel Alignment Service

Why Choose Autobahn Motors for Wheel Alignment Service?
Enjoy the expertise of our team of Mercedes-Benz technicians with over 400 years of combined experience here at the Autobahn Motors Service Center located right off the 101 freeway. We pride ourselves on efficient alignment service in our large facility equipped with 63 service bays featuring the latest in automotive maintenance technology. You can count on efficient, accurate alignment service from our friendly staff who is comfortable working on all years and models of the Mercedes-Benz lineup. See us today, only a 15-minute drive from Atherton in the Bay Area.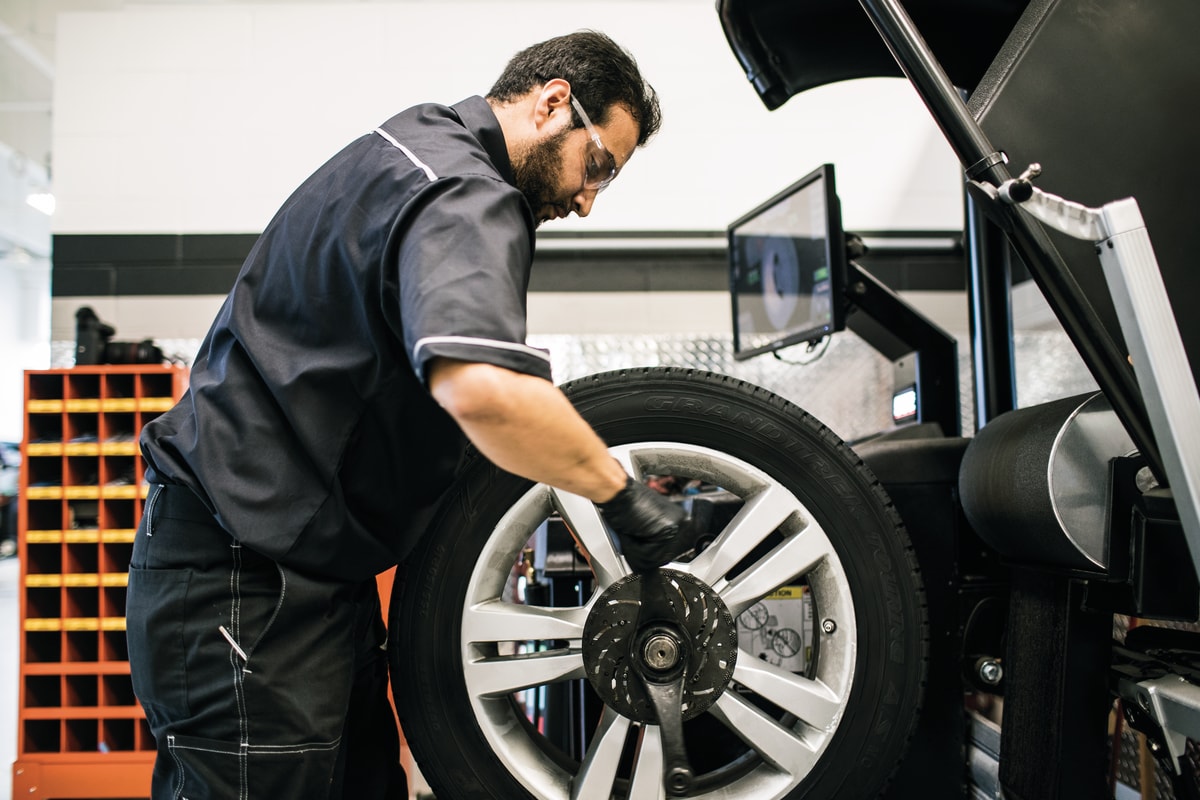 Why is Alignment Servicing Important for my Mercedes-Benz Vehicle?
Your Mercedes-Benz will benefit from frequent alignment service in many different ways. For one, you'll spare the life of your tires and avoid the uneven wear and tear of your tires. If your wheels aren't aligned, it can be a safety hazard. Unalignment can pull your Mercedes-Benz to one side and impede your ability to accurately control your vehicle. Lastly, when your wheels are properly aligned, you'll find the performance of your Mercedes-Benz is at its best and your vehicle will be much more comfortable and fun to drive.
What are Some of the Signs my Car Needs a Wheel Alignment?
You'll know it's time to bring your Mercedes-Benz in for alignment service if you notice your vehicle is pulling to one side or the other while you're driving. Some of the ways you can determine this is if your steering wheel will not stay in the straight position, or if your front tires are showing uneven levels of wear and tear. You can also tell that you need alignment service if the front end of your car shakes after you hit a bump. This sensation indicates that your suspension is not level.