Stop by the Autobahn Motors Service Center the Next Time You Need Brake Service or Repair
Why Choose Autobahn Motors for Brake Service?
Hop off the 101 freeway and find a team of expert Mercedes-Benz technicians just 20-minutes from the nearby Stanford Shopping Center in Belmont at your local Autobahn Motors Service Center. Our team of Mercedes-Benz technicians has over 400 years of combined experience and consists of 39 Certified Technicians and four Master Certified Technicians that pride themselves on providing accurate opinions and solutions in a timely, friendly manner. To top things off, expect a state-of-the-art service facility with 63 service bays designed to serve your Mercedes-Benz best.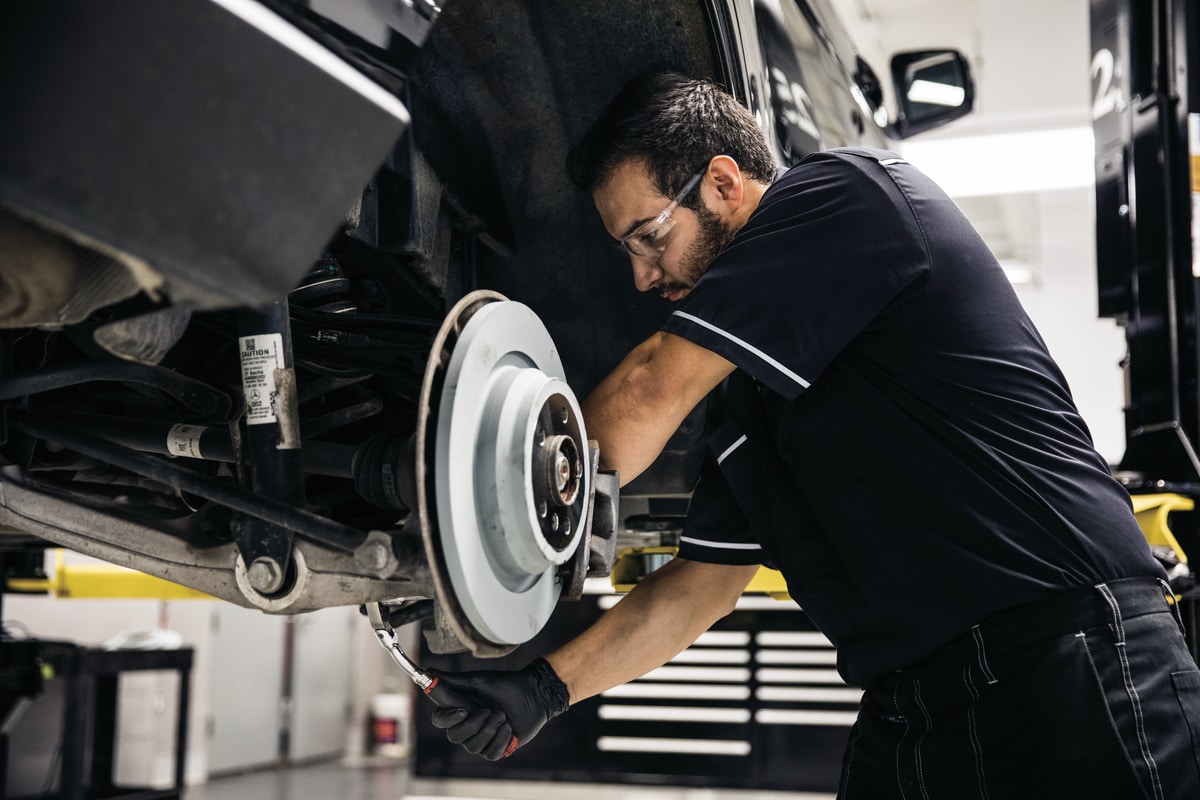 Why Service My Mercedes-Benz Vehicle's Brakes?
One of the most important capabilities of any vehicle is its ability to come to a complete and responsive stop. To maximize the life of your brakes and brake pads, ensure more accurate high-speed stopping, and have faith in your vehicle's ability to stop on uncertain terrain or in poor weather conditions, regular brake maintenance is necessary. Contemporary brakes typically last between 30,000 and 60,000 miles, but this number can vary based on your driving style. Anytime you hear a squealing or grinding noise, or are experiencing increased vibration, it's certainly time for service with one of our Mercedes-Benz technicians.
What Kind of Brake Service Does Autobahn Motors Offer?
The Autobahn Motors service center can take care of any problem you're experiencing with your Mercedes-Benz model. Whether you need a quick check-up just to make sure everything is working properly or need a brake pad, rotor, or disc replacement, we've got you covered. Those that drive a Mercedes-Benz performance model will also find that brake service is no problem for our staff. Also, enjoy cylinder service, brake fluid flushes, and other nitty-gritty services to get your vehicle moving correctly and safely on the 101 freeway again.