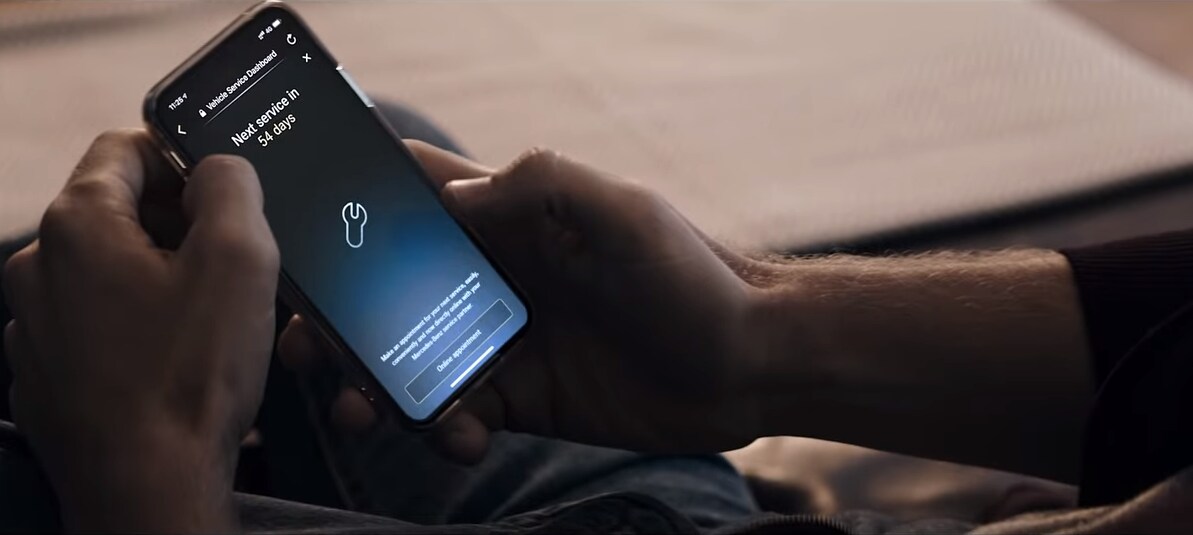 Make the most of owning and driving a Mercedes-Benz sedan, coupe, or SUV by utilizing
Mercedes me connect
. This suite of features enables easier, safer car ownership that spans a variety of technologies. Expect the following services:
Start Your Engine Remotely
No matter your proximity to your vehicle or what time of day it is, you can start your Mercedes-Benz model from the Mercedes me connect app. This allows you to adjust the temperature of your vehicle for your ultimate comfort.
Updated Vehicle Reports
Keep tabs on your Mercedes-Benz model with statistics on your mileage, fuel level, fluid levels, location, tire pressure, and more. No more searching for your vehicle in the crowded Stanford Shopping Center Parking Lot or wondering if you remembered to lock it. It's all at your fingertips.
Safety and Security
Enjoy advanced alarm technology that notifies you of a breach of your vehicle's safety when parked and locked.
Personal Maintenance Support
With the touch of a button, schedule a service appointment or get help if you have an accident, all from the comfort of your Mercedes-Benz vehicle.
Use the App and Drive with Reassurance
Already drive a Mercedes-Benz model? Utilize the Mercedes me connect app, available on iOS and Android to make the most of these exciting services on the go. The Mercedes me connect services are available on 2019 model years and newer. If you're searching for a new Mercedes-Benz model explore our new inventory to find a vehicle that features this impressive integrated technology.
Here at Autobahn Motors, your Bay Area Mercedes-Benz dealer, we strive to offer only the most exciting and up-to-date features that our Belmont families and individuals love, and Mercedes me connect is just one of these trilling capabilities.